Barossa Valley Wine Tour - Full Day



---
Barossa Daimler Tours are sorry to advise that due to a sudden health crisis, John and Libby are having to cease trading for the foreseeable future. Hence, we are currently not taking any bookings for tours.
---
The best wine tour experiences happen when you spend time with a local!
Sit back, relax and take a luxurious private wine tour in an 8-seat, air-conditioned 1962 Daimler from a bygone era. Our Daimlers are rare, with only 6 in Australia, are part of Australian history, and were all used for royal tours in the sixties.
Your personal wine guide, John Baldwin, is a passionate wine lover and has been touring The Barossa for 25 years. His personal introductions are priceless! He will introduce you to all the locals, including winemakers, and can customise your tour to be the best day possible. Wine is a very personal experience and so no two tours are ever the same. The Barossa is packed with famous wine labels - more than any other wine region in Australia - so let us introduce you to our backyard.
Tour with John and taste the wines, see the grand architecture, learn of the history and culture, and hear the stories that only a local would know. You can visit the icons such as Penfolds, Yalumba and Seppeltsfield or concentrate on the smaller boutique gems and upcoming new labels. As you are touring privately, anything is possible including cheese and olive oil tastings, town walks and farmers markets - whatever makes for the best day for you! Boutique beer and Gin tastings can also be included (at an added cost).
Barossa Valley Full Day Daimler Tour Includes;
• 2-course lunch with wine at Vintners Restaurant
• Afternoon tea at Maggie Beers Farm Shop
• All entrance fees
• Premium wine tastings tailored to suit you
• 10am collection and return to Barossa accommodation at 5pm
• Exclusive touring with John Baldwin- no sharing
• Tour visits up to 6 wineries on a tour made for you!
• * Adelaide pickups welcome (at added cost - see details below)
The Barossa is famous for its Shiraz, Grenache and Mataro varieties, although most varieties grow well here, including Eden Valley Riesling. Winery tastings may include Henschke, Charles Melton, Langmeil, Peter Lehmann, Torbreck Vintners, Penfolds, Turkey Flat, Grant Burge, Yalumba or Seppelfield Winery to name a few.
Rates for 1962 Daimler touring - licensed to carry 8 passengers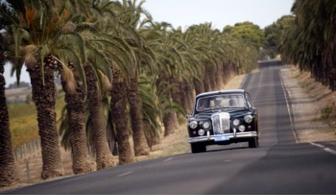 Weekday Rates (Monday to Friday)
$AUD425.00 per person - 2 persons
$AUD325.00 per person - 3 or more persons
Weekend and Public Holiday Rates
$AUD475.00 per person - 2 persons
$AUD375.00 per person - 3 or more persons
Please don't hesitate to call for a chat on 08 85249047 if you have a larger group as we are always happy to discuss this with you.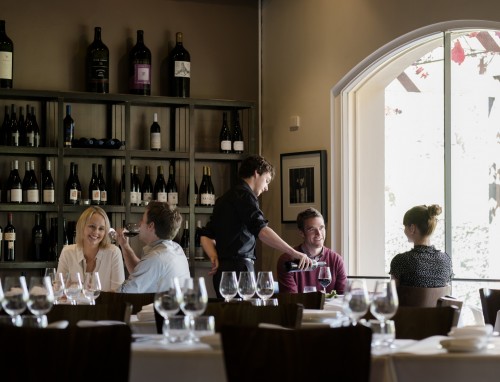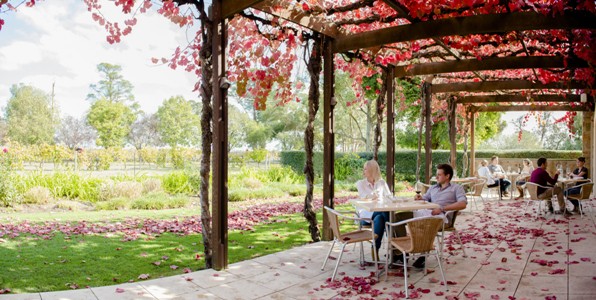 ---


---
---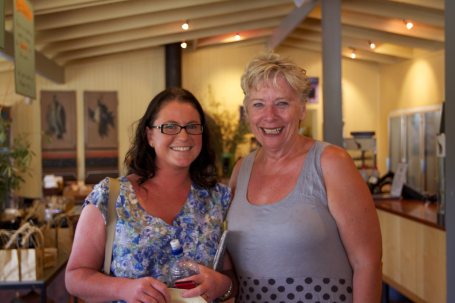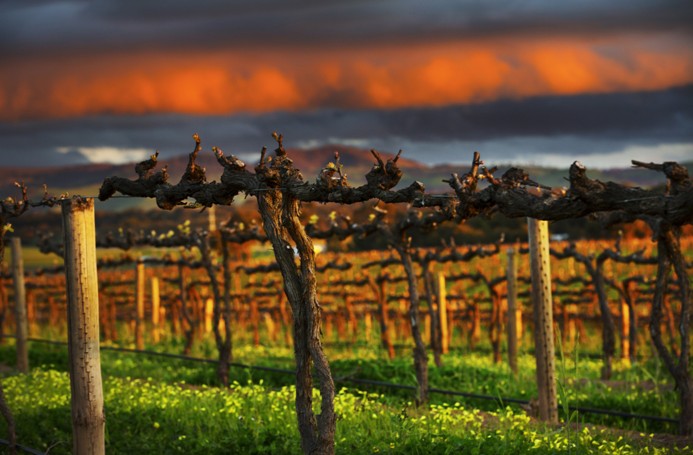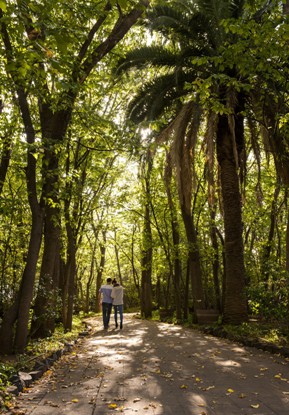 We can also include some rare, high end experiences to your tour at an added cost;
A 'Taste of Grange' at Penfolds includes tasting luxury wines - St Henri, Magill, RWT, 707 and the current Grange (2013), with a Penfolds Educator in a private room - (min 2 persons) $AUD150-00 per person extra
The Centenary Tour at historic Seppeltsfield offers the rare experience of drawing and tasting from the barrel of your birth year, tasting the 100 year old Tawny (liquid history) and other luxury wines. (min 2 persons) $AUD150-00 per person extra
*Adelaide pickups - extra $AUD300.00 per car for a return transfer (on tour day). The Adelaide pickup is in a modern vehicle and on arrival in The Barossa, you'll meet with John and transfer to the 1962 Daimler for the tour. Return to your Adelaide accommodation at 5.30pm.
Alternatively, we are happy to collect our guests at the Gawler Train Station for no extra charge and recommend guests catch the train from the Adelaide Railway Station on North Terrace at 8.53am, to arrive at Gawler station at 9.43am. For the return trip, guests will be dropped back to the Gawler station at 5.06pm to arrive in Adelaide at 5.58pm. These times are for Monday to Friday. Weekend times differ slightly.
Rates are in Australian dollars (AUD) and are GST inclusive.
Rates valid until 31st March 2021.
Listed wineries, attractions and restaurants are subject to availability and we are happy to assist with freighting your wine purchases and wares to your home.
Please note our hot weather policy; Our Daimlers are air-conditioned, but if the weather forecast is for 37 Celsius (100 Fahrenheit) or over, on the day of the tour, a modern vehicle may need to replace the Daimler, for the comfort and safety of all. Appropriate refunds are applied. This doesn't happen often..... and when possible, we tour in the morning in the Daimler and then change to the modern vehicle for the afternoon.
Cancellation Policy
Should any tour be cancelled by the client more than 30 days prior to the date of the tour, a full refund will be applied.
Tours cancelled between 8 and 29 days, prior to the tour date, a 50% refund will apply, or the option to postpone the tour and reschedule at a later date.
Tours cancelled within 7 days of the tour date are not refundable, however if a tour is cancelled due to ill health or flight problems, including Coronavirus, the tour can be postponed and rescheduled at a later date.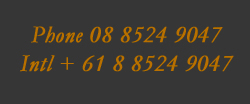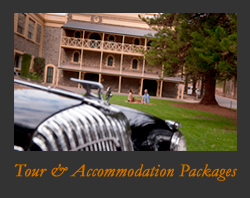 Contact Information
Barossa Daimler Tours
503 Rosedale Road
Rosedale, 5350
Barossa Valley
South Australia
Aust: 08 85 249047
Intl: +(61) 8 85 249047