About Us
Barossa Daimler Tours is a small family owned business which was started by my husband, John Baldwin, and me, Libby, in August 1994.
We met by chance in a bank in 1981. John was in the Royal Australian Air Force and I worked as a teller. We had both travelled extensively around Australia and overseas and found we had a lot in common. In 1984, we decided to settle in the beautiful Barossa Valley, near Adelaide and found a quaint 160 year old cottage with an underground wine cellar.
John had a passion for wine and had been a frequent visitor to The Barossa as a young man. Because of this, he had often been called upon, by the RAAF hierachy, to take visiting VIPs on private tours of the Barossa Valley.
In the early days, I picked grapes in The Barossa and Clare Valley vineyards with Charlie Melton of Charles Melton Wines and Dave Powell of Torbreck fame, and John and I have both worked on the bottling line at Charles Cimicky Wines.
After having three beautiful children and spending ten years living in this idyllic setting, we decided to start Barossa Daimler Tours. No-one was looking after visitors to the wine regions, who wanted a private experience, in a luxury vehicle.
We found two very rare and immaculate 1962 Daimler Limousines, which were previously used in royal tours of the sixties. They seated 8 persons each and were perfect for our private tours.
John loves wine, and loves to share his local knowledge with all our guests. He definitely has the 'gift of the gab' (he's a good talker!), knows all the locals, including most winemakers, and was actually described by a visiting Washington Post journalist, Eve Zibart, as 'My encyclopaedia' once she had spent a couple of days touring with him.
Here are images of the Queen's Royal visit to Queensland in 1963, with the Daimler in the background.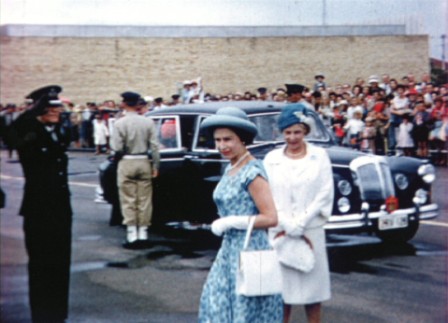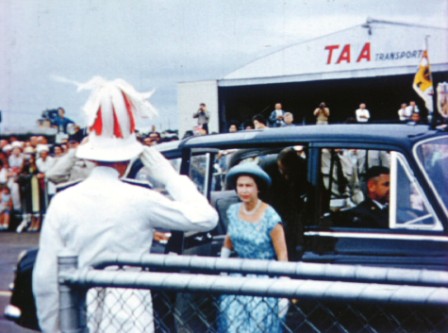 Our commitment to quality and John's love affair with wine saw us receive Best Tour Operator in 1996, 2000 and 2002 and were finalists in the inaugural Australian Travel and Tourism Awards in 2004 for Best Innovative Tourism Experience. On that occassion, the winner was the 'Sydney Harbour Bridge Climb' - which was hard to beat.
Over the past 23 years, John has had the pleasure of touring with notable identities such as musicians David Helfgott (Shine), James Morrison, John Schuman, actors Graeme Blundell (Alvin Purple), Myles Pollard (McLeods Daughters), Richard Wilson (One Foot in the Grave), Raul de Molina and in August of 2012, he looked after Tim Wonnacott (Bargain Hunt) for 2 days, at the Strathalbyn Antiques Fair. John has also toured with prominent media publications such as The Washington Post, North American Food and Wine Society, OK! in the UK, The Times, The Guardian, Wunderlust, The Australian, Sydney Morning Herald, Luxury Travel, Canberra Times and FHM to name a few.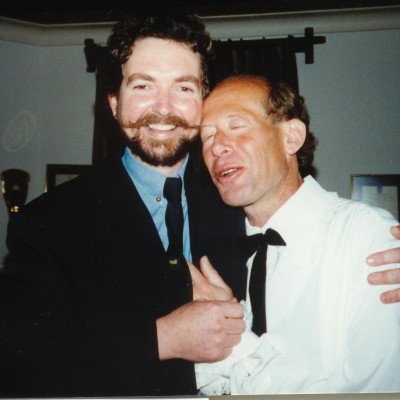 A very young John with pianist David Helfgott, who was the subject of the Academy award winning movie 'Shine'. John spent the day with David during a time in Adelaide for the World Premiere of the movie.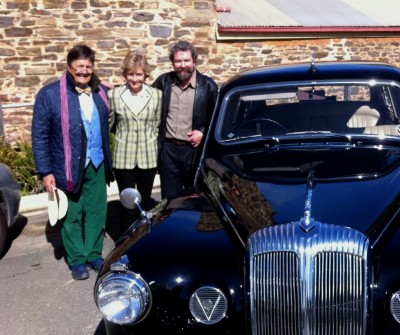 Recently, we had the absolute pleasure of meeting Max Radford who was a chauffeur for the British Royal Family during the heady days of the royal tours in the sixties. The local news heard about the meeting and so our Daimler was a big hit on the Channel 7 news that night.
Here is our son Joel, myself (Libby) &Max, who is still driving at 89 years!
Here is John, Max and Tim Noonan during the Channel 7 filming.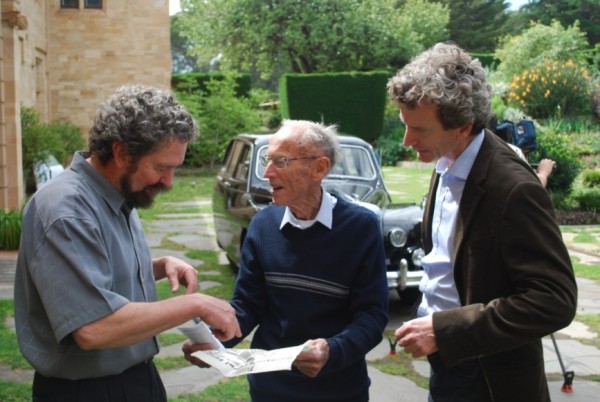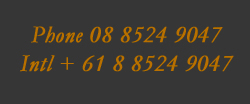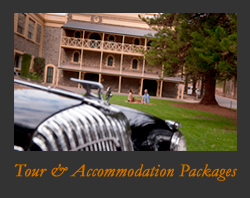 Contact Information
Barossa Daimler Tours
503 Rosedale Road
Rosedale, 5350
Barossa Valley
South Australia
Aust: 08 85 249047
Intl: +(61) 8 85 249047