Reservation Enquiry
Barossa Daimler Tours are sorry to advise that due to a sudden health crisis, John and Libby are having to cease trading for the foreseeable future. Hence, we are currently not taking any bookings for tours.
Cancellation Policy
Should any tour be cancelled by the client more than 30 days prior to the date of the tour, a full refund will be given.
Tours cancelled between 8 to 29 days prior to the tour date receive a 50% refund.
Tours cancelled within 7 days of the tour date are not refundable.
However, if a tour is cancelled due to ill health or flight problems, the tour can be rescheduled up to 3 months from the original date of the tour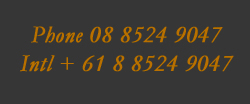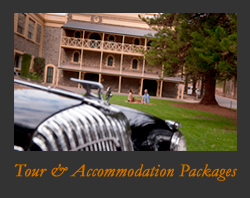 Contact Information
Barossa Daimler Tours
503 Rosedale Road
Rosedale, 5350
Barossa Valley
South Australia
Aust: 08 85 249047
Intl: +(61) 8 85 249047